If you are the owner of a healthcare service provider in Orlando, you would most likely benefit from accounting services. Trying to run your business and take care of your business's financial needs can become overwhelming. Instead of feeling tired from the immense load on your shoulders, consider working with an accountant. When you choose to work with an accounting firm, you choose to bring greater knowledge into the business. You can think of an accountant as an intangible asset with tremendous value.
Benefits of Healthcare Accounting Services Orlando
For medical provider companies like yours, healthcare accounting services in Orlando can offer numerous benefits to your business. For one, accountants know the ins and outs of making a business successful from a financial standpoint. What's more, they can spot signs of overspending or underfunding. They know how to prepare for the future with financial planning expertise. Even still, they recognize what makes businesses like yours profitable and productive. These benefits and more become available through CPAs and accountants that you choose.
Several Factors
Speaking of financial success, your business depends on several factors. Some of these factors include healthy growth, steady profits, and ample cash flow. Don't forget to pay attention to these things when evaluating the success of your business. Accordingly, your healthcare accounting services in Orlando can help you stay on track.
Focus on Growth with Accounting Services Orlando
Growing your business is an important aspect of your small business. As you focus on growth, your significant expenses such as payroll and materials will be balanced out by revenue. Healthcare accounting services in Orlando can help you make sure your business stays open. While growth can only be realized after risks are taken, the right plan for growth can compensate more than sufficient for the risk required. Your accountant can help you make sure you choose the right kind of growth for your business. Don't underestimate the value of your accountant or CPA for the business.
Moreover, you can grow your business utilizing any combination of the following:
Revised business plan
Competitive research
Unique selling proposition
Branding strategy
Invest in marketing
Focus on customer service
Revise Your Business Plan
First, a business plan is a living document that should be revised regularly to reflect the current state of your business and your strategic plan. Here are four reasons why you should revise your business plan:
To Reflect Changes in Your Business
To Reflect Changes in the Marketplace
To Reflect on Changes in Your Goals
Know the Competition with Healthcare Accounting Services Orlando
Second, competitive research is a key component to successful growth in your business. Still, As a business owner, you should understand what you're up against. Even if you know the competition, then you can better anticipate changes in demand. Staying ahead of the competition is very important if you want to gain a competitive advantage.
Your Unique Selling Proposition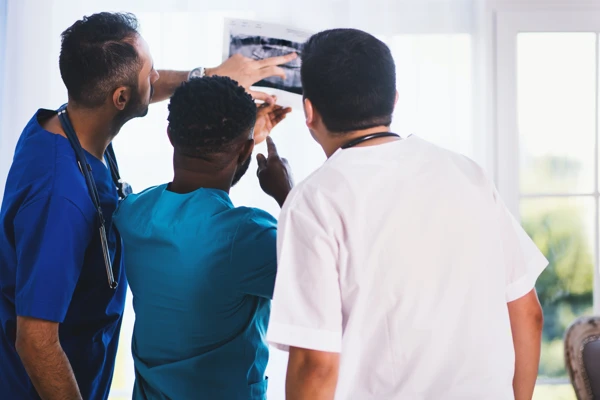 Third, to be successful in business, you need to be able to differentiate yourself from your competitors. Still, this is especially true when it comes to selling products or services. So, if you can't convince potential customers that what you're offering is better than what your competitors are selling, then they're going to go with the competition.
Developing a Custom Strategy with Healthcare Accounting Services Orlando
Fourth, if you haven't already, you should consider developing a custom strategy for your brand. Your branding strategy is the roadmap that will guide your organization to developing a strong, consistent and recognizable brand. It will help you to identify who you are, what you stand for, and how you want to be perceived by your customers. Ultimately, a well-crafted branding strategy will also help you to create a clear and concise brand messaging platform that can be used to communicate your brand positioning to your target market.
Invest in Marketing with Healthcare Accounting Services Orlando
Fifth, there are many reasons why you should invest in marketing including:
reaching new customers and growing your business
a better understanding of your customers and their needs
staying competitive and keeping up with the latest trends
an important part of any business strategy
generating a lot of leads and sales for your business
helping you build a strong brand and create a loyal customer base
necessary investment for any business
worth the investment
Improve your Customer Service
Lastly, customer service is one of the most important aspects of any business, regardless of size or industry. When customers have a good experience with a company, they are more likely to return in the future and recommend the company to their friends and family. It can mean the difference between a customer having a good experience and a bad experience with a company. If a customer has a bad experience, they may be less likely to return in the future or recommend the company to others.
Good customer service can help a company build customer loyalty and create positive word-of-mouth marketing. When customers are happy with a company, they are more likely to come back and buy more products or services from the company.
Steady Profits with Healthcare Accounting Services Orlando
Your health accounting services in Orlando can help you maintain steady profits in a few ways. They can help you keep track of your expenses and income, so you can see where you are making money and where you may need to make changes. They can also help you file your taxes, so you can get the most out of your deductions. Finally, they can help you plan for the future, so you can make sure you are making smart financial decisions that will help your business grow.

Cash Flow
There are a few key reasons why you need positive cash flow in your business. The most important reason is that you need cash to pay your bills. If you don't have positive cash flow, you'll eventually run out of money and go out of business.
Another reason is that positive cash flow is a sign of a healthy business. A business with a healthy cash flow is able to pay its bills on time, invest in new products and services, and grow. A business with negative cash flow is in danger of going out of business.
Your healthcare accounting services in Orlando can help you maintain good cash flow by tracking your income and expenses through expert bookkeeping. and providing you with accurate financial statements. They can also help you plan for future expenses and make sure you have the cash available to cover them.