Published July 31, 2023 – The Internal Revenue Service has chosen David Padrino to take on the crucial role of Chief Transformation and Strategy Officer, as part of its efforts under the Inflation Reduction Act funding.
Padrino's Background and Experience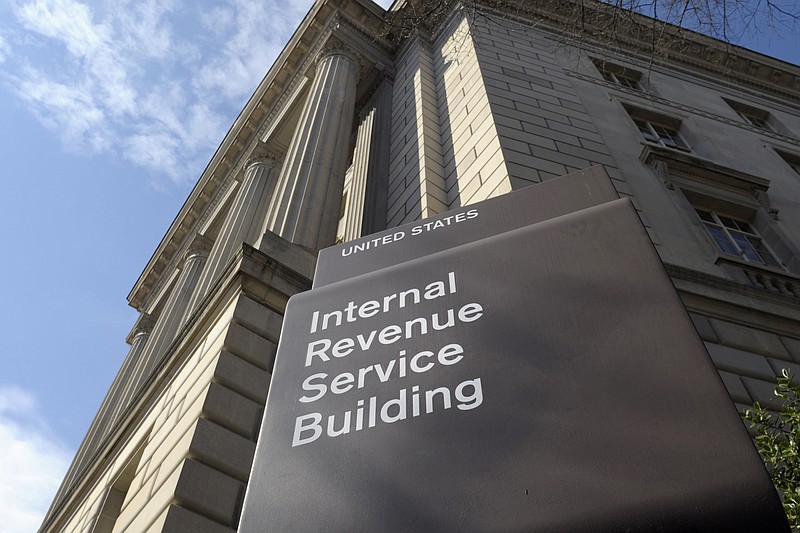 Before joining the IRS, David Padrino held the position of Chief Transformation Officer at the federal Office of Personnel Management (OPM). He brings with him over two decades of experience, encompassing various leadership roles in local, state, and federal governments, as well as successful transformation endeavors in the private sector.
A Crucial Role for the IRS
IRS Commissioner Danny Werfel expressed his confidence in Padrino's abilities, stating that he possesses the essential experience and insights needed to facilitate the transformation and improvement of the agency. Particularly during this critical period for our nation's tax system, Padrino's contribution will be invaluable in implementing short-term and long-term improvements, in accordance with the new Strategic Operating Plan. His proven track record of success will play a key role in advancing taxpayer service enhancements, ensuring fairness in compliance changes, and strengthening IRS technology for better service to taxpayers.
Padrino's Impressive Track Record
Over the years, Padrino has demonstrated an impressive background in various transformation efforts across different sectors. His experience ranges from working with Fortune 50 corporations in the private sector to serving in diverse capacities within the government.
An Enthusiastic Addition to the IRS Team
"I am thrilled to be part of the IRS during this crucial phase of transformation and to collaborate with dedicated public servants," expressed Padrino, showcasing his enthusiasm for the new role.
Prior Roles and Achievements
Before his tenure as OPM's Chief Transformation Officer, Padrino played a crucial role in rolling out an agency-wide transformation effort. Additionally, in 2021 and 2022, he contributed significantly to revitalizing the Office of Human Capital Data Management & Modernization at OPM.
Prior to these roles, Padrino held the position of Chief Recovery Officer for the Colorado Attorney General in 2020 and 2021. During this time, he focused on pandemic response efforts, including addressing broadband access issues for Colorado schools.
Successes in Colorado Government
From 2014 to 2019, Padrino worked closely with then Colorado Governor John W. Hickenlooper, where he served as Chief Performance Officer, Chief of Staff to the Lieutenant Governor, and Chief Operating Officer. His efforts led to several successful initiatives aimed at enhancing government service delivery, earning Colorado recognition from national non-profit Results for America as one of the top states for effectively using data and evidence to deliver positive results for residents.
Extensive Private Sector Experience
Earlier in his career, from 2007 to 2014, Padrino made significant contributions in the private sector, working with the Boston Consulting Group. During this period, he handled a diverse portfolio, engaging in over 25 projects across 10 countries. Padrino offered his expertise to clients from various sectors, including technology, consumer goods, financial services, and healthcare.
Educational Background
David Padrino holds a Master of Business Administration from the Wharton School at the University of Pennsylvania and a Bachelor of Arts degree from Vassar College.
The IRS has made a strategic and valuable decision in appointing David Padrino as the Chief Transformation and Strategy Officer. With his extensive experience and proven track record, Padrino is well-equipped to lead the agency's transformation efforts, driving improvements for taxpayers and ensuring a stronger, more efficient IRS.
---
Who is David Padrino?
David Padrino is a transformational leader with a diverse career journey. He has served in various organizations and sectors, including public affairs, business consulting, and government service. He is a graduate of the prestigious Wharton School in Pennsylvania, where he earned a strong foundation in business management and strategy.
Padrino has held several significant roles throughout his career, including serving as the Chief Transformation and Strategy Officer at the Internal Revenue Service (IRS). In this role, he led transformative initiatives to improve the IRS's efficiency and effectiveness in serving American taxpayers. He also served as the Chief Transformation Officer at the U.S. Office of Personnel Management (OPM), further demonstrating his commitment to implementing positive change in large-scale organizations.
Padrino's influence extends beyond the public sector. He has also served as a Senior Advisor at ZOMALAB and as Principal at the Boston Consulting Group (BCG), showcasing his versatility and ability to work in diverse environments.
Throughout his various roles and organizations, David Padrino has consistently demonstrated his ability to lead, strategize, and execute transformational changes. His vast experience in the public, private, and educational sectors has equipped him with a unique set of skills and perspectives that he brings to every role he undertakes.
Source
IRS selects new Chief Transformation and Strategy Officer to lead change efforts