JTC CPAs in Arlington, TX
Arlington, TX Office:
Phone: (817) 231-0666
Address:
1105 West Lamar Blvd
Suite 103
Arlington, Texas 76012
Email: cpa@jtcllp.com
Office Hours:
Monday-Friday
8:00 AM – 5:00 PM
---
Free Consultation
Jack Loteryman CPA: An Expert in Accounting Services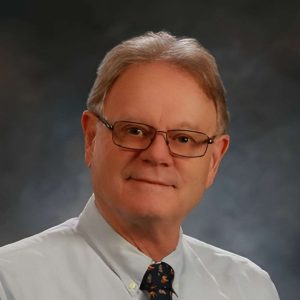 Are you looking for a reliable and experienced Certified Public Accountant (CPA) to assist you with your accounting needs? Look no further! Jack Loteryman CPA is here to provide you with top-notch accounting services tailored to your specific requirements. With years of expertise and a deep understanding of accounting principles, Jack Loteryman is a trusted professional in the field. 
Who is Jack Loteryman?
Step into the world of accounting and tax services with Jack Loteryman! Established in 1988, Jack Loteryman, CPA, PC, now merged with JTC CPAs, was founded by Jack Loteryman himself. With a wealth of experience as a cost accountant, controller, Director of information systems, and Chief Financial Officer, Jack brings unparalleled expertise to help you with your accounting needs
Frequently Asked Questions (FAQs)
How can I schedule a consultation with Jack Loteryman CPA?
You can easily schedule a consultation with Jack by visiting his website or contacting his office directly. His team will assist you in setting up an appointment.
Does Jack Loteryman offer virtual services?
Yes, Jack provides virtual services, allowing clients to receive accounting advisory regardless of their location.
Can Jack Loteryman handle both personal and business accounting matters?
Absolutely! Jack is well-versed in both personal and business accounting matters and can provide comprehensive solutions for individuals and businesses.
What sets Jack Loteryman CPA apart from other accountants?
Jack's commitment to personalized service, attention to detail, and exceptional industry knowledge set him apart. He goes the extra mile to ensure his clients' accounting & success.
Proud Member of Arlington Chamber of Commerce
JTC CPAs is proud to be a member of the Arlington Chamber of Commerce. We are committed to the community and supporting other like minded businesses in the Arlington area.
---
Welcome to JTC CPAs – Your Trusted Advisors in Arlington, Texas
Are you looking for reliable and professional accounting services in Arlington, Texas? Look no further than JTC CPAs! We are a team of dedicated Certified Public Accountants (CPAs) who are committed to helping individuals and businesses in Arlington achieve success. With our comprehensive range of advisory services, including bookkeeping, business tax solutions, and small business startup assistance, we have the expertise and knowledge to meet all your accounting needs.
Arlington – Manage Business Expenses
At JTC CPAs, we understand that managing your finances can be a daunting task. That's why we offer personalized advisory services that are tailored to your specific requirements. Our team of experienced CPAs will work closely with you to gain a deep understanding of your accounting goals and challenges. We believe in building long-term relationships with our clients based on trust, integrity, and exceptional service.
Our bookkeeping services are designed to streamline your financial record-keeping processes, giving you more time to focus on growing your business. We utilize advanced software and tools to accurately track your income, expenses, and cash flow. Our meticulous attention to detail ensures that your accounting records are organized, up-to-date, and compliant with the latest regulations.
Arlington – Business Tax Services
When it comes to business tax services, our CPAs have the knowledge and expertise to navigate the complex tax landscape. We stay up-to-date with the ever-changing tax laws and regulations to minimize your tax liabilities and maximize your deductions. Whether you need assistance with tax planning, tax return preparation, or resolving tax issues, we are here to guide you every step of the way.
Arlington – Start New Business
Are you planning to start a small business in Arlington? Our team at JTC CPAs is here to support you throughout the entire process. We understand the unique challenges that small business owners face and can provide valuable insights to help you make informed decisions. From entity selection and business plan development to accounting projections and compliance requirements, we offer comprehensive assistance to set your business up for success.
Arlington – Local Business Landscape
With CPAs from Arlington, we have a deep understanding of the local business landscape. Our familiarity with the Arlington market enables us to provide strategic advice that is tailored to your specific industry and target audience. We are committed to helping businesses in Arlington thrive and grow.
When you choose JTC CPAs as your trusted advisors, you can expect professionalism, responsiveness, and confidentiality. We prioritize open communication and ensure that our clients are well-informed about their accounting matters. Our team is always available to answer your questions, address your concerns, and provide guidance when you need it the most.
Whether you are an individual in need of tax planning services, a small business owner requiring bookkeeping assistance, or an entrepreneur looking to start a new venture in Arlington, JTC CPAs is here to help. With our extensive knowledge, experience, and dedication to client satisfaction, we are confident that we can exceed your expectations.
Get in Touch
Contact JTC CPAs today to schedule a consultation and experience the difference of working with a trusted accounting firm in Arlington, Texas. Let us be your partners in business success!
Schedule a Consultation
Testimonials from Satisfied Clients
"I worked with Adam Coen and his colleagues at Jack Loteryman CPA, PC this year on submitting my 2021 income tax. They were absolutely wonderful to work with and the results were great." ~Robert Bourdage
"I am a legal professional, and I have had the pleasure of working with Jack Loteryman for a long number of years. Without exception, Jack and his team have continued to meet or exceed every expectation." ~Susan McClellan